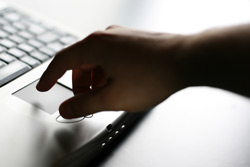 Over the years I developed some software applications. They include individual solutions, Windows programs (mainly written in Delphi), platform independent software (e.g. in Java) and web applications (with JavaEE, Tomcat, etc.).
On this page I will present some of my applications, which are available for free download!
Software

Please note, that some of the applications are only available in German language. Please note further, that I cannot (and will not) guarantee, that the programs are working completely appropriate. All the applications are not under active development anymore, and therefore I cannot guarantee to give support in case of problems, questions, etc.